Discalced Carmelite Nuns Mobile, AL Mass times: Saturday, Sunday and Monday 7a.m. Tuesday-Friday 8 a.m.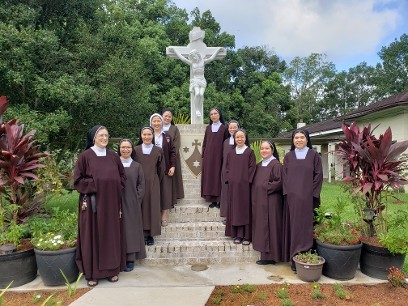 MOTHER FRANCIS OF THE FIVE WOUNDS, O.C.D. Foundress of Mobile Carmel
The original four nuns from Philadelphia Carmel Mother Francis of the Five Wounds O.C.D. Mother Catherine of Christ the King, O.C.D. Sister Mary Adele of the Eucharist , O.C.D. Sister Bernadette of the Immaculate Conception, O.C.D.
The Holcombe farm house The first Carmelite Monastery